Power up your purpose with a C.E.Own It Intensive.
I've said it before and I'll say it again:
There's power in ownership—and you're the one in charge ☝️.
You're a goal-oriented creative entrepreneur, ready to own the fuck out of being a Boss with a capital B, but now…
You find yourself keeping "normal" business hours even though your brain turns on and rockets into brilliance mode at 8pm.
You joined a co-working space even though the thought of trying to work around the constant buzz of strangers makes you want to gag.
You've built processes into your business that feel like they were built with someone else's ease in mind…
Fuck that noise.
It really is possible to go from feeling over-busy and overwhelmed to feeling like you're in charge of your biz instead of the other way around -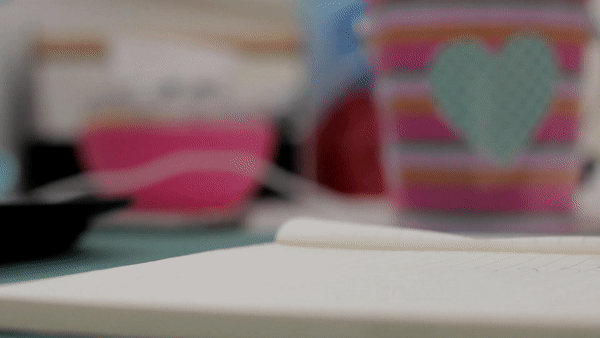 It's all about taking ownership and crafting a personal workstyle based on what you value most.
Let's clear the clutter so you can be the decisive, in-charge, BADASS BIZ BAWSE you are instead of just being busy AF.
Listen 👂...
The 9-to-5 workday is 81 years old, your internal clock isn't the same as that guy over there and accountabili-buddies don't always help (just ask my carpool buddy for 5am high school swim practice... Sorry, Lauren...)
When it comes to "getting shit done", we've been told that there are a handful of ways that are effective. If they don't work for you, you're clearly broken, right?
And then you start your own business with flexibility and freedom in mind, and all of a sudden, there's a whole NEW set of rules you're supposed to follow?...
Wasting time on new system after system and going in circles is not the way.
Following every rule of "how to business" and feeling like each one is robbing you of a little more of your personal power is not the way.
Trying to shoehorn your frazzled ass into other people's ideas of productivity and feeling like you're still not enough? (DEAR GAHD when is it enough??) IS NOT THE WAY.
Creative entrepreneurs are multiplicitous and varied - so, you're not the only one, but there's also no one like you.
What works for someone else might not work for you. That doesn't mean your broken, it just means this is YOUR MOMENT to find what actually DOES work for you. (Hooray, tiny wins!)
What if you could…
strategically give yourself a better chance of producing quality work each day?
start making progress on the goals that mean the most to you?
manage your time, your tasks and your business without tearing out all the hairs on your head?
What if, instead of just treading water, you could be power up your purpose and start running your business with a lot more ease?
And what if you could start doing it by tomorrow?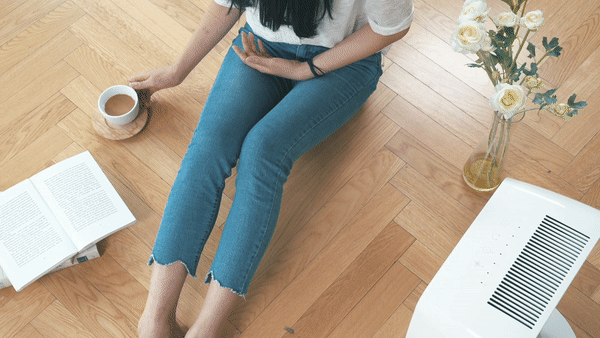 IN A COUPLE OF HOURS WITH ME YOU CAN:
Figure out how to take time for both your business AND yourself without feeling like you get lost in the shuffle.
Pinpoint your priorities and decide what you'll work on now, next and later.
Figure out how stay motivated and accountable for what you want to achieve.
Learn to break down your goals so that you can replace that feeling of overwhelm with a feeling of accomplishment.
Hey there! I'm Zoha—biz coach and creator of The Ownership Method. 🤓
And also a once-completely-dysfunctional creative biz-builder.
I tried doing nothing. I tried doing everything. I tried using that definitively-end-all-be-all system/worksheet/program/thing for creative entrepreneurs. And ultimately I ended up spinning my wheels deeper and deeper into that soul-sucking sludge of sadness that is a total lack of progress...
And then it hit me: I was trying everything I could think of that had worked for other people - and it wasn't working for me.
After a lifetime of creative problem-solving, 8 years in creative advertising, and knowing in my core that creative entrepreneurs don't have to be messy and unhappy, I knew I could figure this out and I got to work finding solutions.
It took a lot of trial and error, a lot of research and a lot of faith to get me from hot-garbage-mess person to productive-and-effective business-boss-being, but guess what: I finally found what works for me.
There is no one-size-fits-all solution. 🤷🏻‍♀️
Crafting your personal workstyle means getting in touch with yourself and understanding your values, your energy and your motivation.
When you can get in touch with these parts of you, you can make important decisions without the "what ifs."
You can have a work schedule that doesn't leave you feeling drained.
And, you can follow through on your most important goals without losing focus.
Most importantly, you can be the boss of your business and your life without trying to be anything other than yourself.
Real results for real amazing clients 🥳:
—Forgiveness Mentor—
This woman is amazing! Zoha came to our call armored with information and ideas that propelled me into a new understanding of myself, my schedule, and my power! In just one hour, I understood what it means to be an Obliger and how I am a classic example of one; developed a plan to quit one of my part-time jobs; and created a weekly schedule so I can set boundaries and get my shit done. If you're having a hard time seeing how to juggle it all, Zoha is your gal!
—Career Coach for Creative Types—
Zoha is open, honest and easy to talk to. It makes it easy to tell her what the real real is. And, I feel 1000% better about my productivity now. I've done more and felt better about what I've done in the days since our session than I had in weeks past.
—Personal Coach & Leadership Trainer—
Zoha really helped me OUT! I recommend her with balloons and flowers! Because of her I am able to focus more on my wins, AND came away with serious specifics on how to manage my time better.
—Professional Coach & Consultant—
I feel like Zoha helped me make several decisions that I had been stalling on for a while now, and I had tons of clarity afterwards.
—Artist, Selway Studios—
I loved Zoha's enthusiasm and intensity... she was totally focused on me and how I can make my time work better for me. Overall, I just feel more confident that I actually can organize myself better and get more done with the energy and time I have.
WHAT'S THE C.E.OWN IT INTENSIVE LIKE, ANYWAY🤔?
Ultimately, you get the tools to set goals and build the business you want, but here's the nitty gritty:

Before
We'll have a 15 minute consultation call to make sure this is the right fit for you.
You get a questionnaire to complete before the intensive which helps me understand where you're at and what kinds of solutions we can find for you
During
We'll talk about what's working (and what's not) in terms of:
Your Business
You're here to help your clients and make money, but how you do that is up to you. Are you working in a way that works for you?
Your Values
Our lives are built of a series of daily actions - what are you basing your actions on? If you don't know, then how will you build the business and life you want?
Your Energy
There's a little more to it than whether or not you're a morning person. When, how and on what do you work best, and is it the way you're working now?
Your Motivation
Here's the thing about follow-through: we all have different accountability styles (surprise!) Which means there's no ONE motivational tactic that works for everyone. What's your style?
After
You get a complete Personal Workstyle Blueprint document based on everything (and I mean EVERYTHING) from our chat that you can edit and update as your workstyle evolves.
A recording of our session
Email support for two weeks following your Intensive.
YOUR INVESTMENT: $697 USD
HOW DO YOU KNOW IF THIS IS RIGHT FOR YOU ⚖️?
This is totally right for you if you are:
A creative entrepreneur with a business you're looking to build

Committed to working on yourself and making positive changes to your routines

Ready to create a balanced relationship between you and the way you work in your business

Eager to work with your creativity and workstyle instead of against it

Hungry for something to help jump-start a change NOW
This might not be a good fit if you:
Aren't sure what the idea is for the business you want to build

Aren't open to doing the work to make changes and get the results you're looking for

Are looking for the next one-and-only productivity-and-success magic bullet

Don't think creative entrepreneurs can use their personal values to guide their success

Want something you can put in your back pocket for later and not put into practice now